Claremont
Swimming Lessons Claremont
Swimming Lessons Claremont
Located within the grounds of the Claremont Aquatic Centre, Kirby Swim offers the same high quality lessons, small class sizes and technique focus as our sister pool at CCGS.
These are the best swimming lessons in Claremont, offering the perfect balance of skill development, technique, strength and fun.
Our instructors and on deck supervisors are constantly assessing skill development and adjusting our teaching and learning to suit the needs of each individual swimmer to get the best outcomes.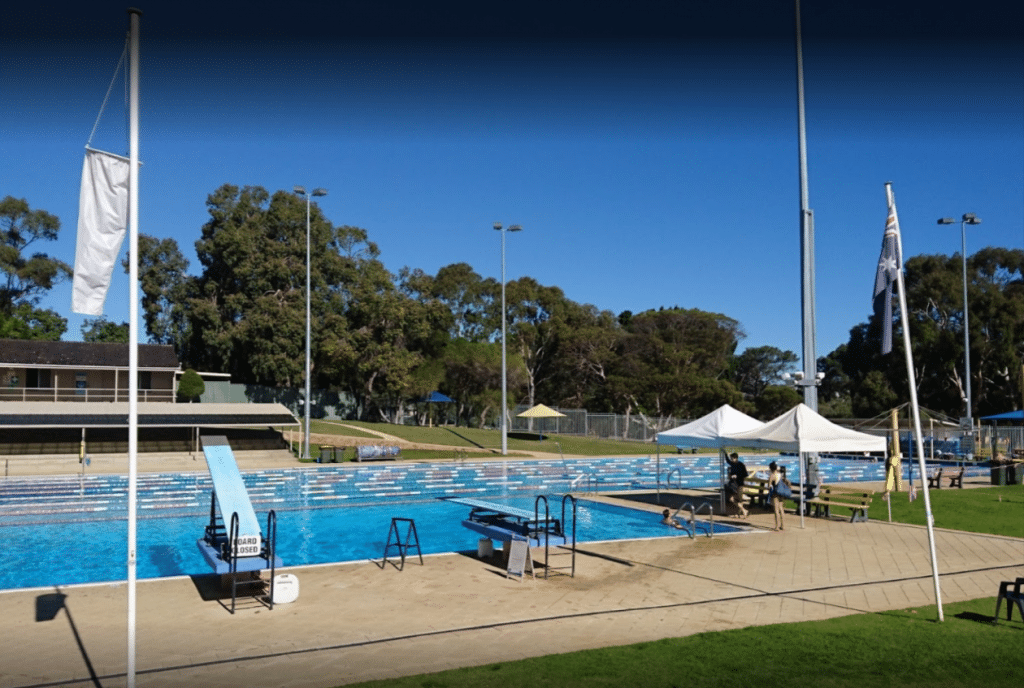 Why Choose Kirby Swim For Your Claremont Swimming Lessons
Located within the grounds of the Claremont Aquatic Centre, Kirby Swim offers the same high quality lessons with small class sizes and a technique-focused program. Utilising the geothermally heated 25m and 50m lanes at Claremont, Kirby Swim's program offers the skill progressions and amazing teaching that Kirby Swim is renowned for, from this first-class council facility.
For over 10 years, our Claremont program has been offering swimmers in the Western Suburbs the chance to learn and progress under the watchful eye of our first-class teachers and coaches, all while enjoying the grassy surrounds and play spaces that Claremont Pool can offer.
Here's Our Range Of Swimming Services Offered In Claremont
Kirby Swim has 5 convenience locations across the Perth Metro area but not all swimming services are offered at each location.
The colour images below shows the services that are offered at this location. Please scroll down for more detailed information about each service offered in Claremont.
Why Our Customers Choose Kirby Swim
Swimming Levels & Services Offered At This Location
Not all of Kirby Swims lessons & programs are offered at each of our 5-locations. The lessons & programs listed below are what is available in Claremont. Please reach out to our team if you have any questions or require further information.
A mini-squad where swimmers start their journey in becoming fitter and faster swimmers. They learn lane etiquette (keeping left, intervals and reading the clock), butterfly, tumble turns, IM turns and lots of new drills to enhance their technique. Sessions range in distance from 400-600m, with lots of new skills to learn and fun relays to be done with their lane buddies.
Swimmers can cover over 1000-1400m in their hour long session. This is the first level where many swimmers really experience fatigue, and as there is a larger fitness component we strongly encourage swimming at least 2 x week to feel that improvement in stamina and speed that leads to increased enjoyment. Technique is not forgotten and drills in all strokes and feedback on form is a constant from the coaches. Our Intermediate swimmers are often the children winning their school swimming carnivals and enjoying water sports such as water polo, surfing and surf lifesaving.
For children with a diagnosis of Autism, who are at a higher risk of drowning, Kirby Swim can work with you to gain valuable safety and swimming skills in a suitable environment. Our Autism Swim approved teachers can work one-on-one, or help your child thrive or transition into a group lesson. Speak to us about your unique needs and we can build a plan to suit your child together.
Speak To Our Team At Claremont
Fill out the form below and one of our team will be in contact shortly.