Ready to book into a lesson? If you're sure of your level, head to our booking page here and chose your location, lesson and time.
We will get back to you with confirmation after we review your request.
Not sure of what level you are?
We would love to help! Shout out via phone, email or social media and we can help you with working out the level that is right for your swimmer – and book you in.
We take swimming seriously, and like to get the level right the first time, so we do take a bit of extra time to make sure this is correct, and you have a great first lesson.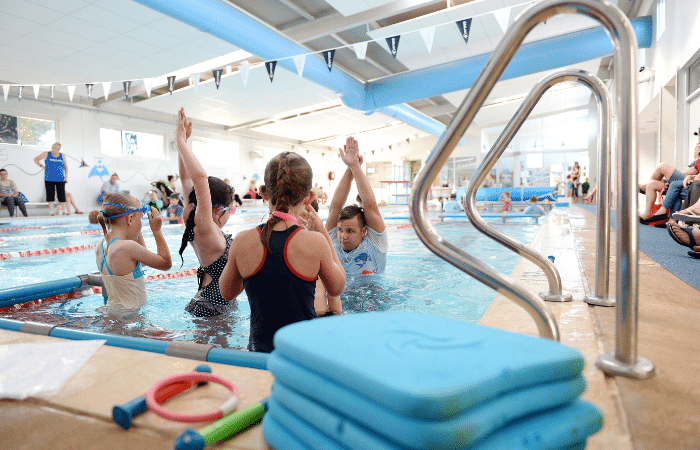 Which Kirby Swim location is most convenient for you? 
Make sure the level, day and time are right for you and your family!
We review all booking requests first, to make sure they are right, and once confirmed we will be in touch and you can start your lessons with us!
Locations Of Kirby Swim's Lessons & Programs
Follow Step 1: Select the location that is right for you by clicking on an image below and you will be taken to our booking page. If you're unsure which location is right for you – you can see what lessons and services are available at each location by clicking here.
Still, stuck? Fill out the form below to speak to one of the friendly team.
Fill out the form below and one of our team will be in contact shortly.